We were delighted to be placed among the top three buskers in the 2015 Beef Week Busking Competition.  Here we are with Bodhran tamer John Mcdowall, who joined us for the duration.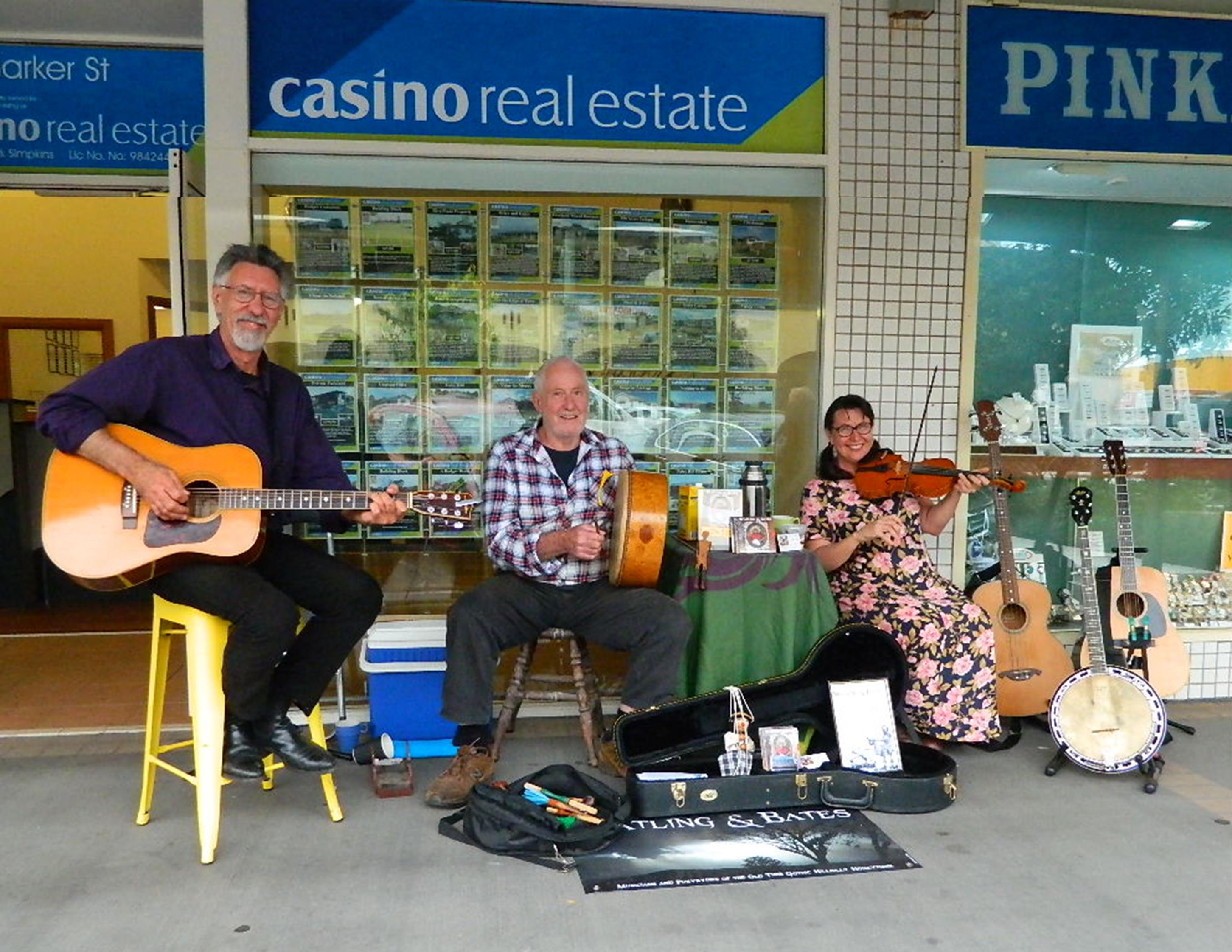 Kazya Karski took the top spot and deservingly so, what a young fireball she is, and off to Sydney soon to chase her dreams.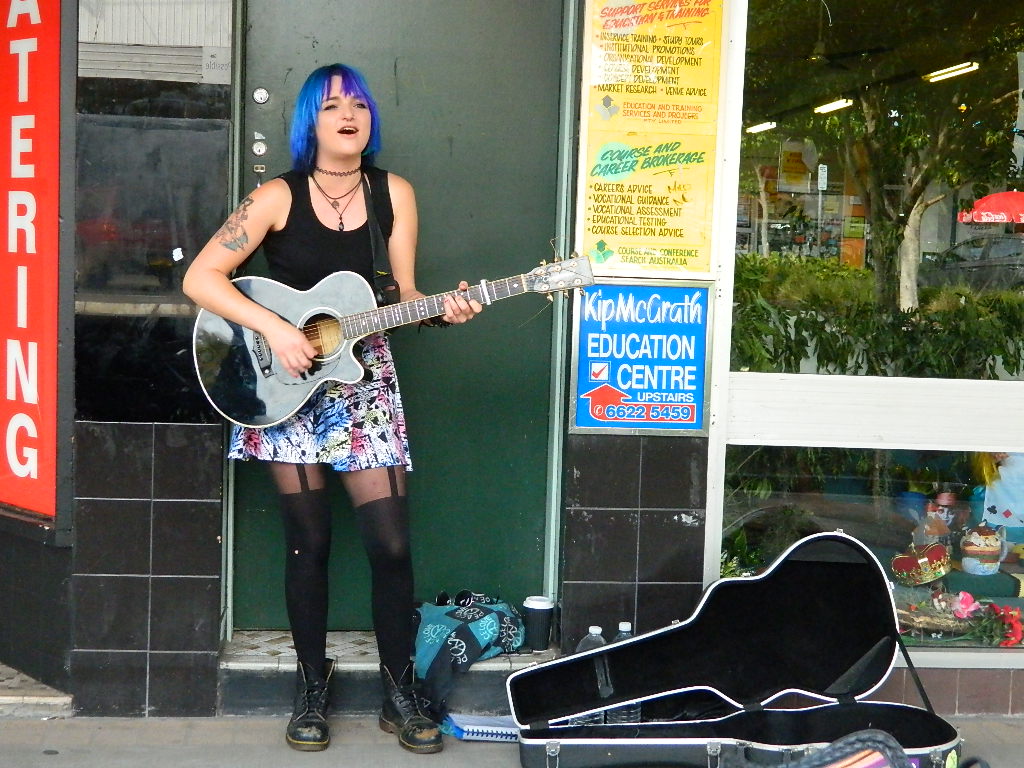 Taking out the silver was the down home duo of Jerry Byers and Kevin Randall.  Jerry's chicken-pickin' guitar just rang out down the street and the folks love it!  
It was a great showing with lots of locals coming out to share their talents.  The Peoples' Choice Award went to Casino High School, with some fabulous young folk showing the way of the future.  Many thanks to the Casino Beef Week Committee for looking after us and running an excellent competition.