We had a special treat on Thursday 9th October when we dropped into the 
River FM
 studio for John Maloney's Radio Ranch Round-Up. John gave our new CD its first spin on the radio and it sounded very punchy.  John gave it the official thumbs up!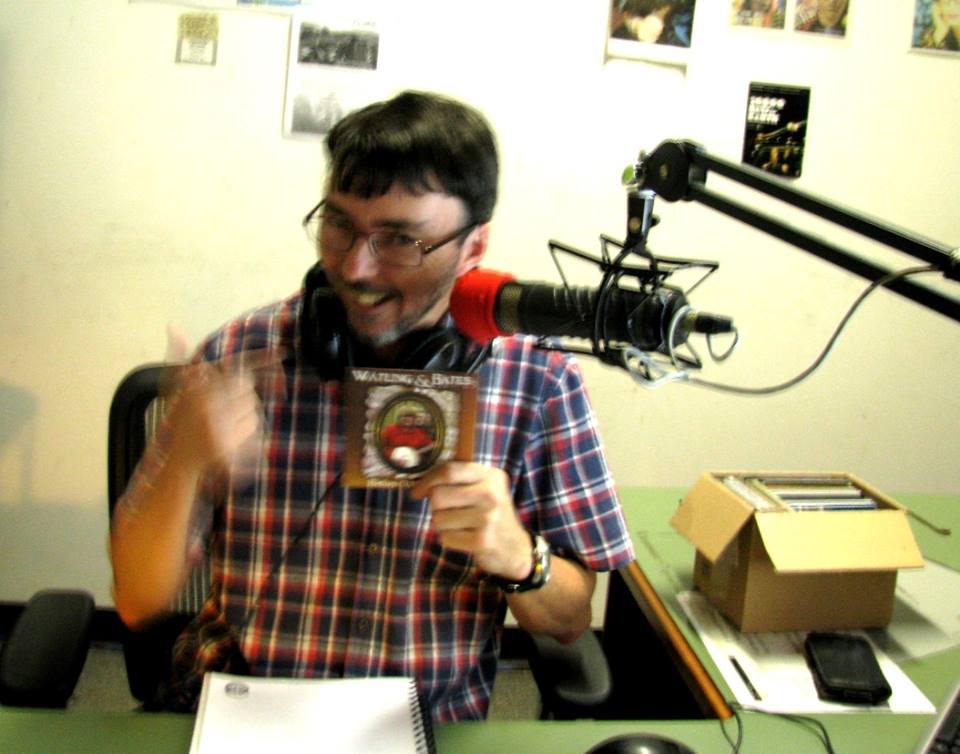 We played a couple of tunes live to air, and talked about old halls, the Repentance Creek Hall fundraiser.  John crossed live to Bridget Sommers, the organiser of the Dorrigo Folk and Bluegrass festival 24-26th Oct to find out about the amazing line up there.  We also talked about  the headline act Annie Lou, a Canadian band who are coming to Kyogle on the 28th October.
John is a veritable encyclopedia of music and local history. Catch him live streaming on River FM 92.9 on Thursday nights from 8 pm to midnight, and Sunday mornings with his Memories show at 10 am.