Have you got a copy of our Small Town Tales album or Before I Met You EP? For the month of October we are offering them BOTH for $20, postage included, through our online store.
Just order the Small Town Tales album and we'll pop Before I Met You in the pack as well. Postie will do the rest!
These CDs have been the soundtrack to so many memories and highways, we are so grateful to everyone who supported us along the way!  We hope you will enjoy Small Town Tales and Before I Met You.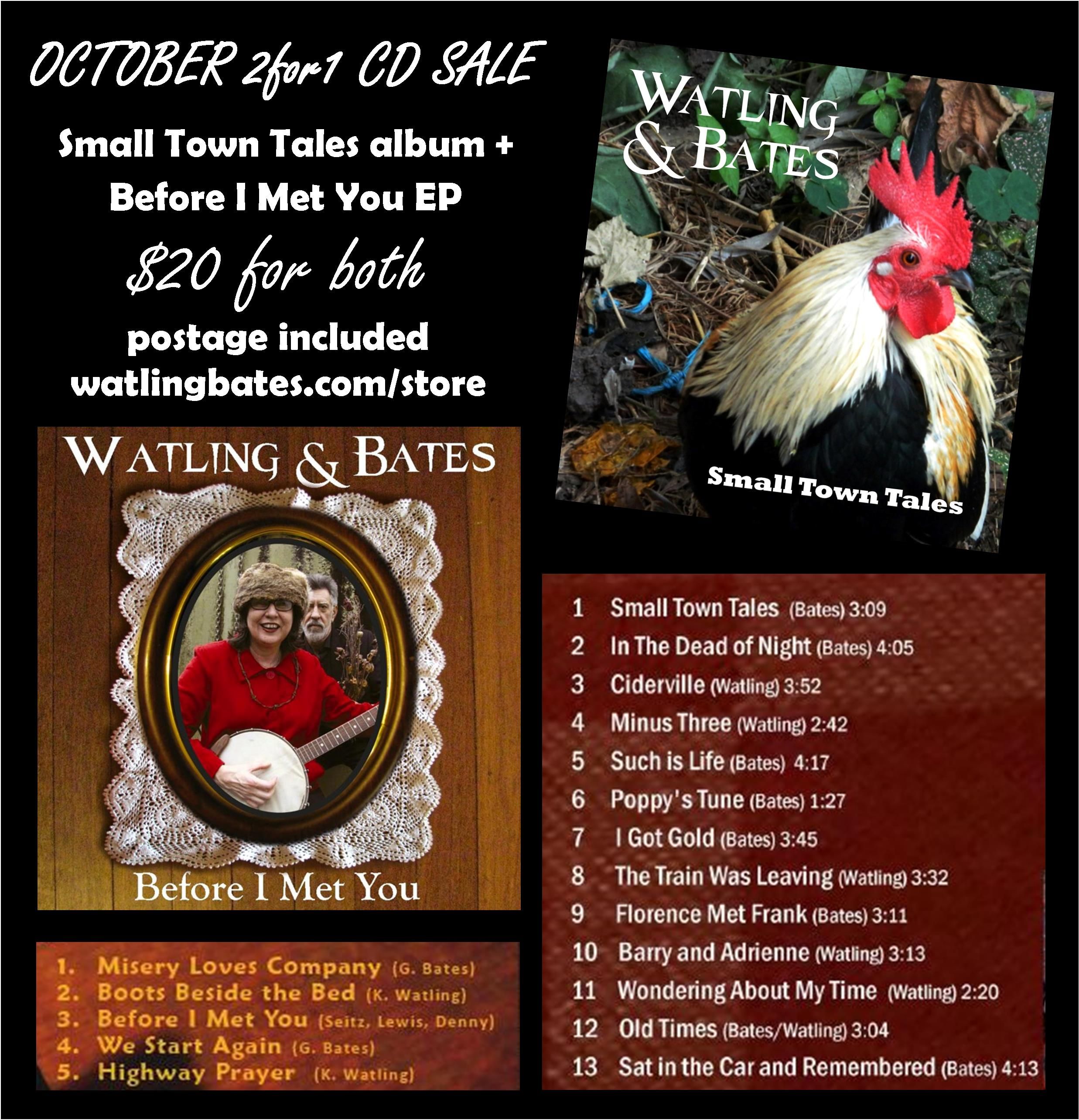 The 2018 Small Town Tales album was produced, recorded and engineered by Thor Phillips at Horse Station Creek Kyogle NSW and mastered by Paul Blakey at 12th & Vine Post, Broadbeach Qld. The album features the talents of Thor Phillips, Gareth Bjaaland, John Willsteed, Christopher Ridgway, Marcus Schintler, Johnny Rumble, John James Maloney, Bill Mark, and Slim Pickens. 
The 2014 Before I Met You EP was produced by Watling & Bates with Marcus Schintler, recorded, engineered, and mastered by Brett Hamlyn at Eden Creek Kyogle NSW. It  features Marcus Schintler, Kirk Steel, John Willsteed, and Brett Hamlyn.