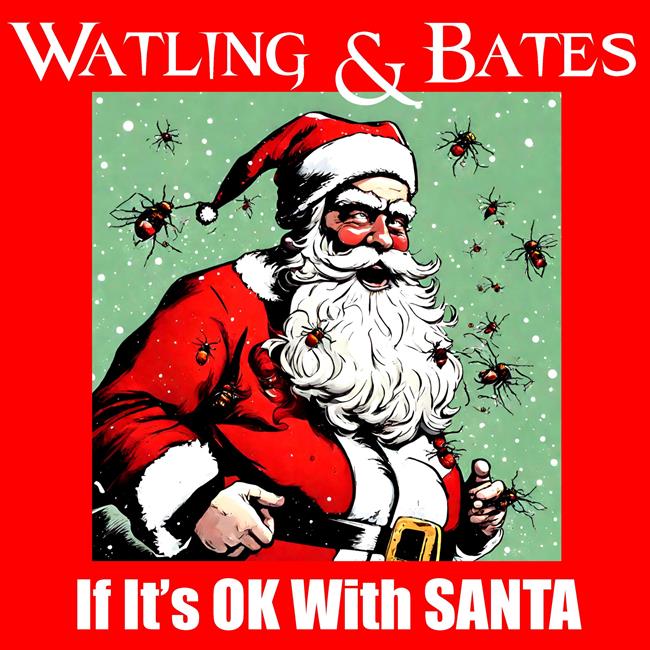 Christmas in Australia. It's hot and muggy, no place for a big bloke in a wooly red suit. If It's Ok With Santa looks at the irony of the hot Australian Christmas and the growing tradition of Christmas in July.
If It's Ok With Santa features composer and lyricist Geoffrey Bates on vocals; Christopher Ridgway on banjo, electric guitar, and mandocaster;  Kym Watling on acoustic guitar and backing vocals, Nick Peterson on keyboards, and Scott French on percussion and drums. 
The track was recorded, arranged, and produced by Geoffrey Bates at Watling & Bates' Unumgar Studio, with additional strings tracked by Christopher Ridgway in Amesville Ohio, USA. Engineering, drums, and final mix were by Scott French of Lovestreet Studios, Currumbin Qld., with mastering by Paul Blakey of 12th & Vine Post, Broadbeach, Qld. Cover image generated using text prompts in DALL.E 2 through NightCafe.