Looking forward to an evening at the Repentance Creek Hall on Sat 11th Oct, where we are on the bill for a show to raise money for a new roof and kitchen. 
We love old country halls and are very happy to be joining Kim Banffy, Chris Costello, Jack O'Leary, Davey Bob's Blue Healers, Walrus and the Carpenter, and the Bighill Shakedown to help with the maintenance.  There will be music from 3 pm to midnight and food will be available from the Bloody Good Food Company. 
Check out the
Repentance Creek Hall Fundraiser Facebook Event
 for more details.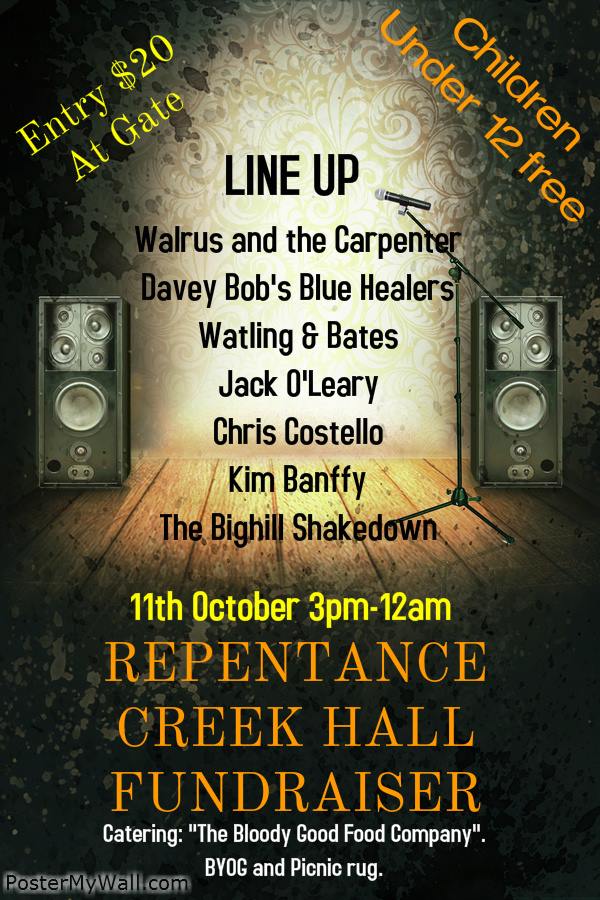 Here is some history from the hall ...